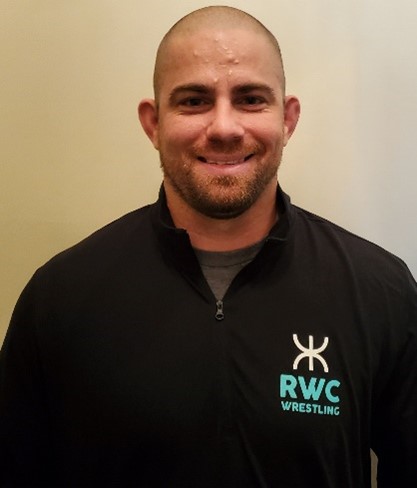 Skyler Waddell
RWC Founding Instructor
Coach Skyler Waddell grew up in Girard Pennsylvania, where he began wrestling at the age of six. In high school he was a four-year starter and a team captain. He was a two-time Section tournament champ, district runner-up and two-time regional qualifier. Waddell was also multi-sport athlete, playing varsity baseball for three years.
Waddell attended college at Gannon University in Erie, Pennsylvania, where he continued his wrestling career. At Gannon, Coach Waddell was a three-year starter, qualifying for the national tournament in 2003 at 157 lbs. During his college career, he was a four-time academic All-American. Waddell graduated from Gannon University in 2005 with a BA in Criminal Justice, with minors in both psychology and political science.
After college, Waddell began his coaching career at Girard High School, his alma mater, as an assistant wrestling coach where instructed Girard wrestlers from 2005 through 2007. One of Waddell's wrestlers went on to place 5th in the country while attending the University of NC, Pembroke.
Coach Waddell spent the next four years as head coach of the McDowell Junior High Wrestling team in Erie, Pa from 2008 through 2012. In his second year with the team, Waddell and his coaches helped guide the team from a 2-9 dual record to 9-1, while placing as a team in some of the toughest middle school tournaments in the state. By the third year, the team held an undefeated dual record.
In 2019, after taking some time away from coaching and making the move to Beaufort, SC, Coach Waddell teamed up with the Low Country Wrestling club, as head coach of the club's Beaufort branch, which has since been incorporated into Reverence Wrestling Club. Waddell has been married for 14 years to his wife Laura. They have two daughters, Makiah and Zoie, as well as a son Kael. Zoie and Kael have recently taken up the great sport of wrestling. He works for the Beaufort Police department where he has honorably served as a police officer for 7 years.