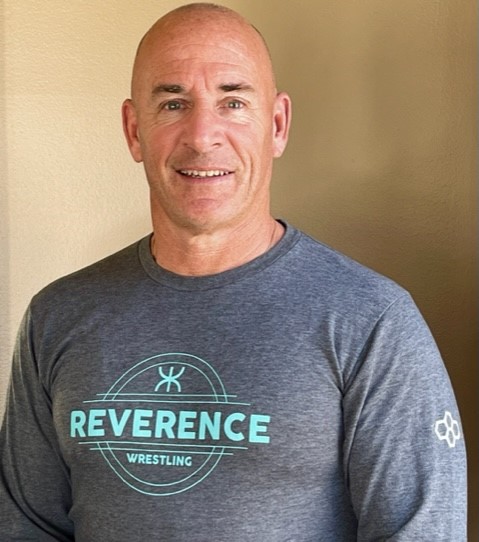 Jeff Goodwin
RWC Instructor
Coach Jeff retired from law enforcement and moved to the area in 2018 from Connecticut. He has a Physical Education degree from Southern Connecticut State University where he wrestled for two seasons. Although S.C.S.U. was a division two college, Jeff wrestled half of his matches against division one colleges such as Cornell, Rutgers, Bucknell, Harvard, West Point and Princeton. At age 30, after eight years of not competing, Jeff wrestled in the Nutmeg Games (Connecticut's largest amateur multi-sports sporting event) where he took 1st place in his weight class.
Jeff was an assistant high school coach for three years helping his team win a state title and several of his wrestlers becoming state champs. One of his wrestlers became a New England Champion (a tournament consisting of the top wrestlers from the six states of New England).
Jeff's wrestling career started in 5th grade in New Jersey before migrating to Connecticut. He credits much of his foundation of wrestling to those younger years. In high school, Jeff only lost two dual meet matches in four years, being undefeated both his freshman and senior year. He placed fourth in the state his junior year and took home silver his senior year. In addition to wrestling, Jeff was also a member of his high school state champion gymnastic team.
Coach Jeff looks forward to helping the Reverence athletes achieve all of their goals. He hopes that by utilizing his knowledge and background in both wrestling and gymnastics, he will help the wrestlers become more well-rounded athletes.